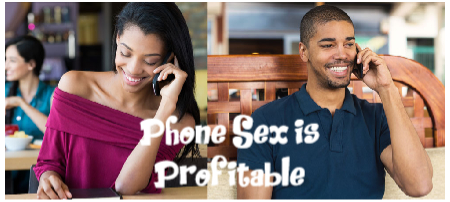 We have pso jobs for hard working women. I say it that way, so you understand that phone sex at WBMT requires work. Now, it is not manual labor. You will not stand on your feet all day. You will not need to commute to work. But you will need to blog daily and show up when you are scheduled. To me that is not really hard work.
 But phone sex is my first work from home job. And I did not know what to expect. I needed money and initially I was not doing as well as I needed. But that was my fault because I had not mastered the blogging game yet. Once I realized I needed to blog daily instead of weekly, my checks got larger and larger. So, this is a company that creates traffic to our sites with a group effort in blogging.
We all blog daily. Not only will blogging bring you traffic and callers to your site, but it will also help you earn more per minute on your talk time up to a $1.10 a minute. We have girls making anywhere from 80 cents a minute to $1.10 a minute on their talk time. The more days you blog (up to 5 days a week) and the more hours you work (up to 60 hours a week) equals more pay per minute on your talk time.
This is a company that pays well if you work hard. And I don't know about you, but a few blogs a week and 60 hours a week is not much when I can bring home over $1500 a week.  Consider joining our team and see how much money you can make too.