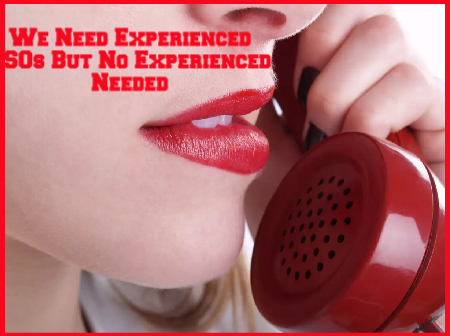 When it comes to making a living, women often find themselves in a difficult situation. With inflation and rising prices, it is difficult for women to find a competitive wage that allows them to survive. Fortunately, PSO jobs offer a viable solution.
Phone sex offers a living wage for women who are willing to put in the effort. You don't need any experience, as training is provided, but experience in the industry is welcomed. Knowledge of WordPress and Google Docs is a plus but not required. In this field, you need to be a go-getter and motivated to work. A good work ethic is a must too.
As an independent contractor, you are in control of your own destiny. The more effort you put in, the more money you can make. WBMT is a leader in the phone sex industry, offering women top dollar for ton their talk time. However, you must put in the time to build your clientele, especially in the beginning when just getting started.
This is not a get rich scheme. You need to make your phone ring by blogging several times a day over at least 5 days a week. Blogging brings men to your page and that in turn makes your phone ring. The best part about phone sex is that you get to work from home and design a schedule that works best for you. No commute, no workplace drama, no clothes or makeup to buy. You can roll out of bed and start working soon after.
If you're a woman looking for a living wage and the opportunity to work from home, our phone chat jobs may be the answer. Ask yourself if making an honest living from home sounds good to you or not? If the answer is yes, then this may be the perfect job for you. So, apply today.