Thank you for checking out WBMTT Incorporated. If you would like a relaxed & fun environment and are willing to work hard and help build and promote yourself then this might be the company for you. Not only do we offer the best phone sex operator jobs in the industry but we fully train you so no experience is necessary. Please check out the below information and if you are interested in joining then please complete our 3 step hiring process.
1. Fill out the application.
2. Call our human resource hiring line and provide a voice sample.
3. Use our easy app to schedule your interview time.
Weekly pay.
U.S.-based applicants only!
Full-time positions are available.
Direct dial, this is NOT a dispatch.
Owner / Management team with 10+ years of experience.
Extensive training, no guessing here!
WordPress blogging is required (We will teach you).
Up to $1.10 / minute call time. Your effort determines your pay!
Highest paying company in the industry.
Drama-free company!
Friendly environment.
Freedom to be yourself, and promote yourself.
A management team that actually cares about their team and will show it through support, fairness, and future growth opportunities.
We are currently only hiring for FULL-TIME positions. Please only apply if you are able to work over 40 hours per week.
Step 1
Step 2
Please call our human resources hiring line at 1-(877) 245-6005.  Please follow the detailed instructions.  Please make sure you have a quiet space when you call and a few moments of free uninterrupted time.
Step 3
You must complete Step 1, the application and Step 2, the voice sample before you schedule your interview. If you are missing Step 1 or Step 2 your interview will be canceled.
Please use our simple app below to schedule an interview time that is convenient for you.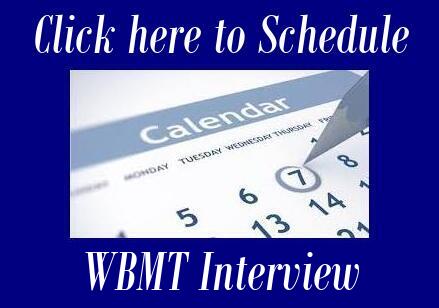 Being a phone sex operator with WBMTT Incorporated will be the funnest job of your life. Yes, it is hard work but having a phone sex job offers so much opportunity to be creative and in control of your income. How to be a phone sex operator is the easy part, we train you. We will teach you how to promote yourself and be the best you can be.