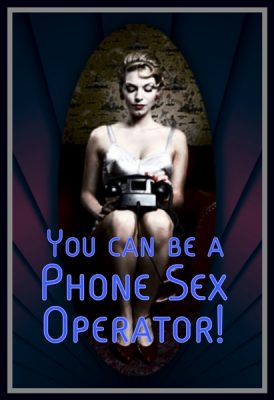 Are you a woman who would like to have the flexibility to set your own hours and work from home? Then phone chat jobs might be for you! We are looking for women 18 and older who have access to a computer, high speed internet, and a quiet place to work. You do not need prior experience; however, we do not discriminate if you have worked in the phone sex industry before.
This job is a great way for women to support themselves financially. It requires blogging several times a day and taking calls on your cell phone. Although it is not a get-rich-quick sort of job, if you work consistently, your paycheck will grow week by week. You just need to be patient and work hard to build repeat callers.
This job provides several benefits that a traditional job does not. First, you can set your own hours and work according to your own schedule. Second, you don't need to worry about commuting to and from work as you can work from the comfort of your own home. Third, you can create a work-life balance that works for you. I love having time with my family and being able to work around family time.
Although this job requires hard work and dedication, it is a great opportunity for women who would like to become financially independent. If you're interested in this job opportunity, don't hesitate to apply