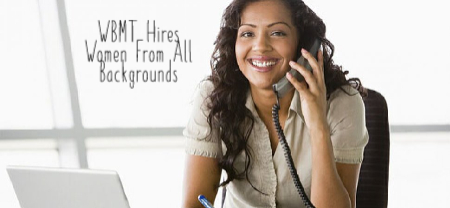 Are you looking for a way to make money from the comfort of your own home? Then you should consider phone sex jobs. This industry provides women with flexibility and the potential to make a real living wage all from home. No matter your reason for wanting to work from home, phone sex work can offer you the opportunity to do so. Whether you're a mom, have a disability, suffer from anxiety, or are a college student, you can still make money in this industry.
To get started with WBMT, you'll need a laptop or desktop computer, a cell phone, and a quiet place to work. If you're dedicated and motivated, you can even quit your nine-to-five job after a few months of working with us. We offer flexible hours, and you can work part-time or full-time. There are no quotas or hold times like many companies. However, we do not offer contracts to women who cannot commit to at least 30 hours a week. You can design the hours that work best for you. We have all shifts available.
Phone sex is not rocket science and since we train you, you do not need experience. But we do not discriminate against you if you have previous phone sex work. If you possess an understanding of Word Press and Google Docs, you are ahead of the game. I love my work as a PSO because I get to enjoy life and work hard. I think you will enjoy our team too. So, what are you waiting for? Apply today!