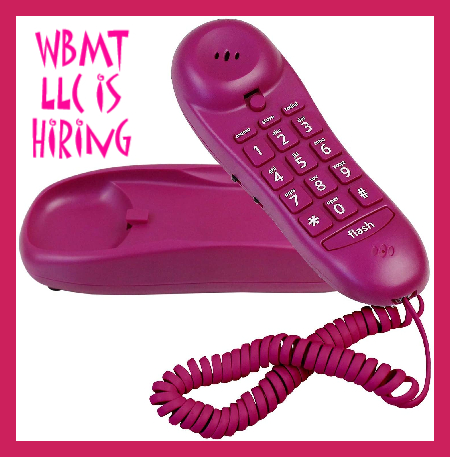 Adult phone operator jobs are not all created equally. My last PSO company paid me 50 cents a minute on my talk time. The phone was glued to my ear. And I still could not pay all my bills working 80 hours a week. At WBMT, I can make anywhere from $1 to $1.10 a minute. And even if I worked 40 hours a week, my paychecks here are more than double what I made at my last company.
I've been in the industry for decades, but never knew companies like this existed. In fact, I assumed all companies were like the ones I had worked at in the past. Boy, was I wrong. Now, WBMT does require more work, but it is nice to be rewarded for my efforts and commitment to making money. I am a hard worker. You need a good work ethic to succeed in this industry.
That is because phone sex is a job. Even though you work from home and are considered an independent contractor, you need to treat this like a job. You show up on time. You work the schedule you commit too. And you build your brand by doing whatever it takes. The harder you work and the more you work, the more you make. Join us and find out.