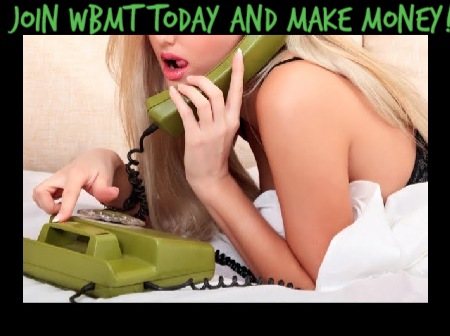 Phone sex jobs are becoming increasingly popular, not only for women who want to make a living from the comfort of their own homes, but also for those who want to make extra money on the side. With a good work ethic, an open mind, and good writing skills, any woman at least 18 years old can become a PSO.
I've been working as a PSO for almost 10 years now. And out of all the companies I've worked for, WBMT has been the best. They have more requirements than most other PSO companies. If you can handle the requirements and rules, you can make more money here than at other companies. The more work a company requires, the more money you make usually. And I average $1800 a week. But I work hard for that.
WBMT requires you to blog an average of 3 times per shift each week at least 5 days out of the week. This is an important part of the job, and you should take it seriously. The more you blog the more you earn because it is how you engage with customers. Think of it as a form of advertisement. Because this is a direct dial company (not dispatch), we require blogging. Blogging companies pay their contractors more on their talk time because there is no middle person.
We operate on set schedules too. So, you are expected to show up to work your scheduled hours and be a team player. Our phone chat jobs involve collaboration. So, you must be willing to work with your fellow PSOs to provide the best service possible. We are a no drama company. We help each other and support each other.
If you can handle blogging daily and sticking to a set schedule, you can make bank here after a few months of consistent hard work.