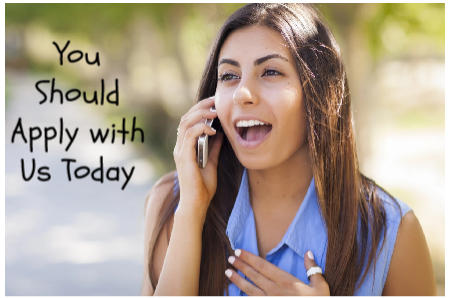 Are you a single or married woman looking for a way to make more money than a minimum wage job can offer? Have you heard of PSO jobs? While it may sound like a scam, I can assure you it's a legitimate job you can do from the comfort of home. And you do not have to pay anything to do this job. Although you may need to invest in a modern laptop or desktop computer.  And a quality headset for your cell phone if you do not already have those.
At WBMT, we commit to providing the highest quality phone sex work for our independent contractors. As a phone sex worker, you are paid by the minute on your talk time. However, this is not an hourly pay rate sort of job. This means that the harder you work, the more money you can make. We do require daily blogging to maximize your earning potential. The more you blog, the more you make. It really is that simple. Blogging is free advertisement.
We understand that many women have busy lives, so we offer flexible hours (you set your own hours. And for women who don't like the structured atmosphere of an office job, phone sex work can be a great fit. Working as a PSO allows you to work on your own terms and set your own hours. This can be a great way to make a decent living while still having plenty of free time to spend with your family.  No need to work yourself to death to barely scrape by at WBMT. Women thrive here.
At WBMT, the bosses recognize the hard work and dedication of their independent contractors. And they reward it with a higher pay rate than most other PSO companies. Plus, the harder you work and the more you work, the more you make. At this company, you pay rate can be as high as $1.10 a minute.
So, if you're looking for a way to make more money than a minimum wage job can provide, consider phone sex. With WBMT, you can make a great living from the comfort of your own home. And you can set your own hours too. Join the best PSO company around today and start making the most of your free time.