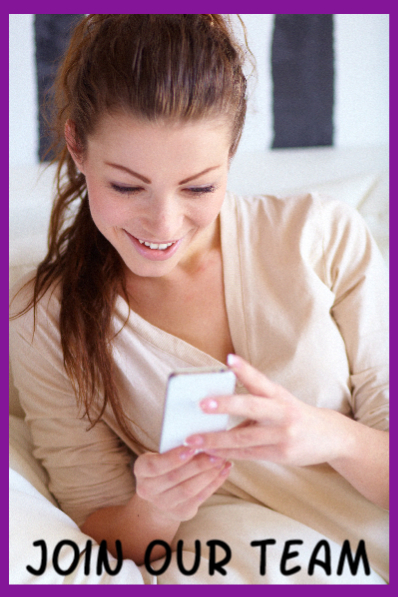 At home operator jobs earn women great money from home. I am serious too. Honestly, the amount of money I make is insane when you consider it is just phone sex. Before I worked here, I had a social work job. I worked myself to the bone and could never get out of debt. Sure, phone sex may not seem like a job to brag about. But supporting yourself and your family is something to brag about.

Now, phone sex does require work. You are not standing on your feet all day or lifting heavy boxes, but you need to blog. Our phone sex girls must blog daily here. The pay structure is such that if you don't blog at least 5 days a week, you will not make top dollar. We train you on how to use Word Press, which is how we blog.
Be a Phone Sex Operator with WBMT

Consider blogging like free advertisement. It helps bring the dirty men to you, which earns you more money. This is a great company to work for. I feel better doing this kind of work because phone sex I can turn off. And I am not salaried, so no more being on call and forced to work overtime and things like that. I make more money too at phone sex.

We hire girls 18 and over. No experience necessary, but we do not discriminate if you have years of experience either. Apply to day and join our team.