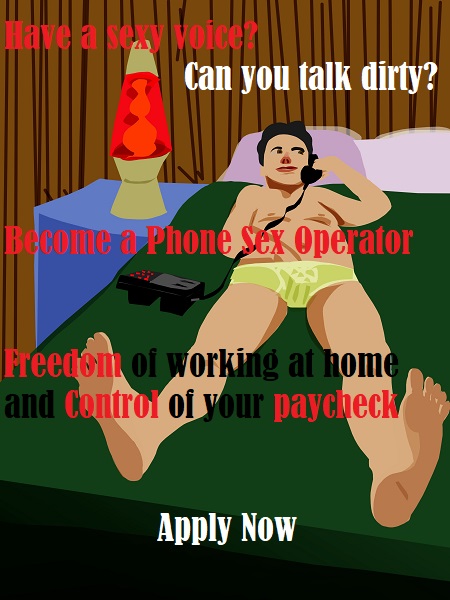 How to be a phone sex operator is a question I googled one night as I was trying to figure out how to get myself back in order after I was left broken both financially and emotionally. I had young ones to support, I had lost my home and I needed to get my shit together fast. I was jobless, divorced and a newly single mom with bills adding up and my brats needing food and shelter. I had worked as a PSO briefly before and it was something I was good at but I had not worked at that company long because I had found out I was pregnant and had a really rough pregnancy in and out of the hospitals, so I reluctantly had to quit after about a year.
When I started looking for a PSO job and companies that were hiring, I was looking for a good company that cared, had good pay and was not a fly by night company. I came across WBMT and put my application in. From the start the staff was honest and swift in their response. They contacted me, I interviewed and I was hired. I was trained thoroughly and any questions I had were answered and they took the time to make sure I understood fully. I was fully satisfied and prepared and I was excited to start working with WBMT.
I have been with them for some time now and they have not disappointed me once. They care about their employees, my co-workers are great and the management is understanding and care about their employees. I get the awesome ability to work from home, and I set my paycheck because I work hard and get paid fairly for the work I do. Being a PSO requires commitment, endurance and an ability to work without supervision. You have to show up for your shift, make sure to do your part and when you dedicate yourself; you make good money, have amazing co-workers and a company that will take care of you. You have flexibility and freedoms that working in a traditional office does not provide.
I love being a PSO and I plan on working with this company for a long time to come.