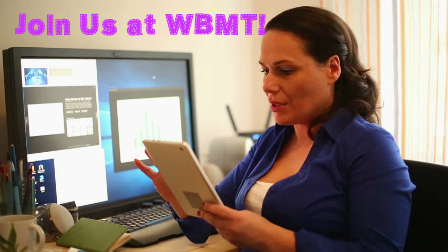 Joining WBMT was the best choice I ever made! I had been working in the industry for upwards of 6 plus years before I came upon WBMT. I had bad experiences with other phone sex operator companies and did a little research which led me here. I Love it here and truly stumbled upon a goldmine in all that makes up this wonderful company.
What does WBMT have to offer? Well first off you are treated like a person and with respect, pay is the top in the industry with opportunities to make bonuses. Your payscale is determined by You, and what you put in you will certainly get out of this position. You get a set schedule and work it like any other job, except you are doing so from the comfort of your home. Finally, you get a steady pay check from a company that actually pays their employees.
What is required by you? Well, determination, a positive attitude, willingness to learn, an open mind and a drive to do well and put the effort in. It takes some work to get things going here and really the work is not so bad! Blogging is what we do that lures the caller's aka horney men in! We write creative little erotic pieces that stirs the guys enough to call us up, and our voices are what will get them to surrender their payment information. We process our own calls and then carry out whatever request of call type our client wishes to do.
We work as a team here and keep up with one another in our chat room where we hang out in during our shift. Here is where we support one another and chat about all kinds of things. You are required to have a reliable computer and internet/ phone service. A landline is a must for this job as 800 numbers are forwarded to you. A quiet work space is a must and really that's the gist of it all.