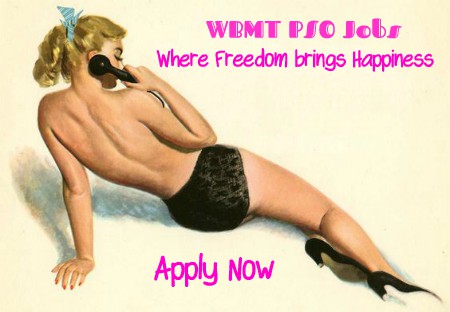 Phone sex jobs are a great way for independent women to make a decent income. In joining us here at WBMT, you will find a welcoming atmosphere and a helpful group of hard working women. We thrive on professionalism and hard work pays off.
In this field it really is a what you put into it, is what you get out of it. Put forth the effort, creativity, and consistency to reap the most satisfying way to have a healthy work/ life balance. Now, however, this is not going to happen overnight, as it takes a little time to get yourself "Out there" and build up your caller's, but once you get a routine that suits you, it's all, as they say, Gravy.
Hard work and dedication are the key to making it in this industry. I personally have been in the industry for many years, and I have been blessed with finding a company that is truly reputable and supportive of their independent contractors. You really won't find a better company to work for nor one that actually cares about your well being.
Let me emphasize that, a couple of main elements that play into you being successful, a major factor is Blogging, we blog like crazy with hot, creative stories to keep the guys coming, in more ways than one *wink*. Secondly, keeping to your schedule consistently as this Is a Job, and we do have set schedules, but really, that isn't much to ask for, after all you are at home working and can be yourself, completely in that, well you can work naked, or whatever… your ink, hair, piercings, flaws, etc.. I'm sure you get the point!
So, do not hesitate if you are seeking to become employed in the field as a PSO (Phone Sex Operator), and apply now! We are looking forward to Welcoming you to our team!